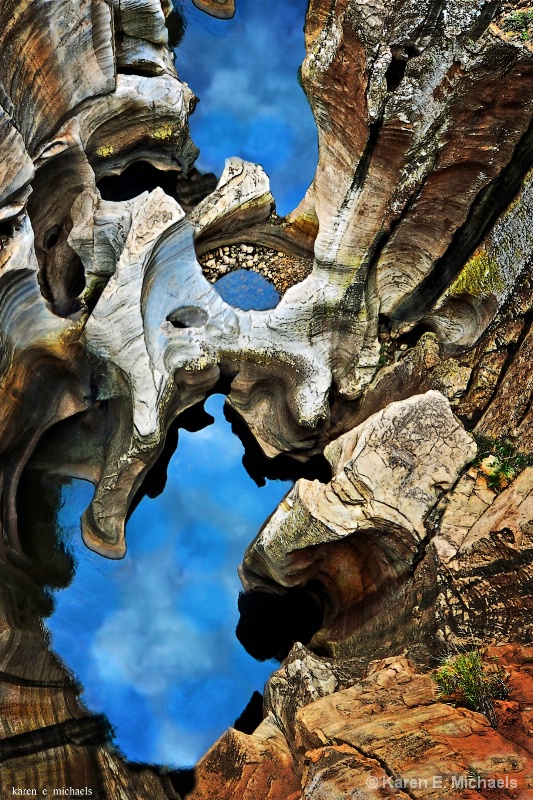 Bourke's Luck Potholes

Water swirling through the sandstone rock formations,
creates these cool potholes in South Africa.
looking down seeing reflection of sky in the water.
© Karen E. Michaels
Copyright for this gallery photo belongs solely to Karen E. Michaels. Images may not be copied, downloaded, or used in any way without the express, written permission of the photographer.