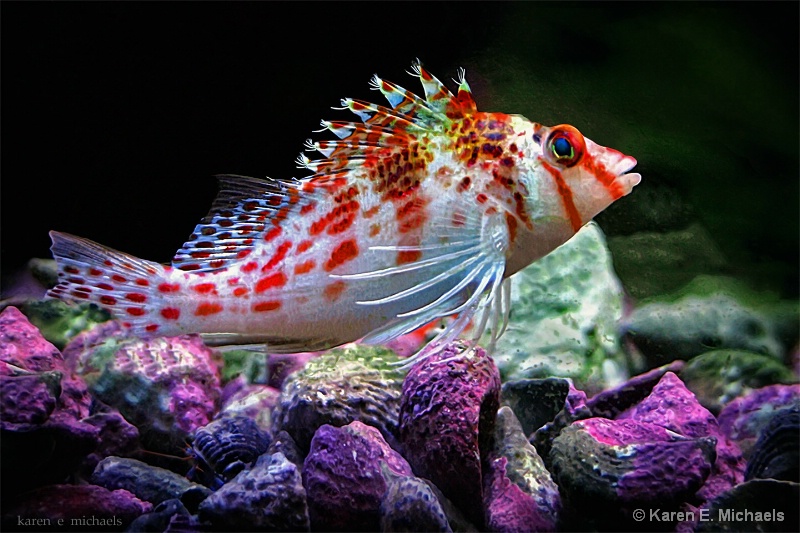 sitting pretty

This Falco Hawk fish does not swim. It has arm like appendages, in lue of fins. It uses arms to hop atop rock, shells or coral; more akin to a bunny hop, than a swim.
They enjoy roaming in all levels of a tank.
Photographed from my reef tank.
halide lighting with the tank.
© Karen E. Michaels
Copyright for this gallery photo belongs solely to Karen E. Michaels. Images may not be copied, downloaded, or used in any way without the express, written permission of the photographer.