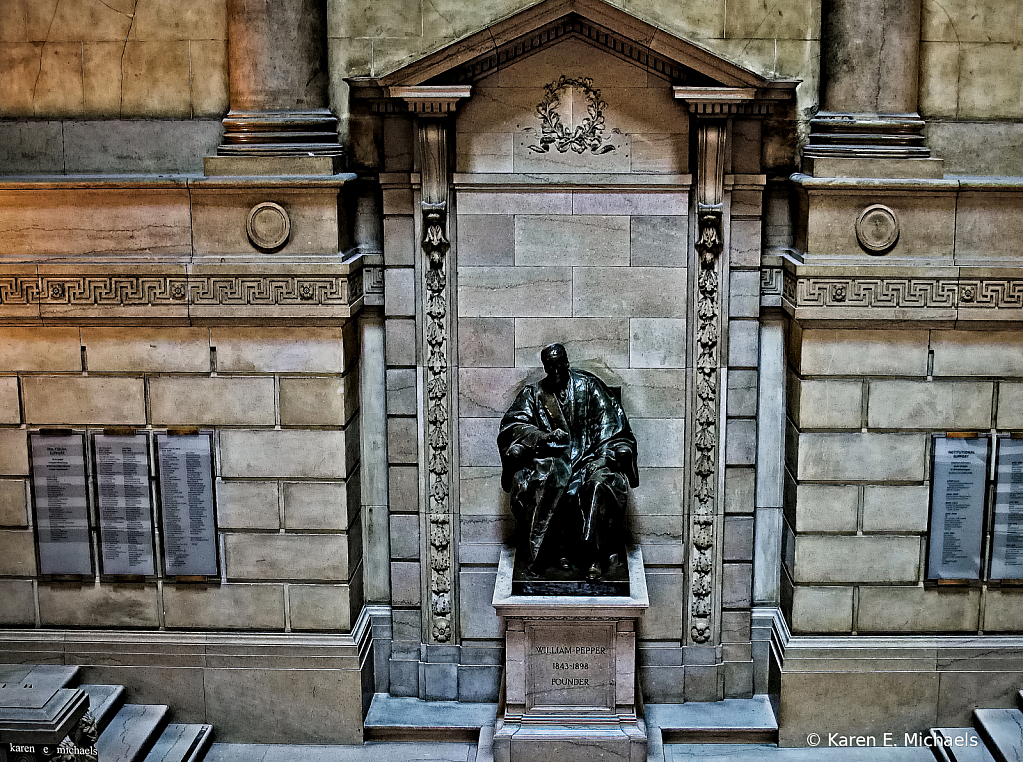 Philadelphia Central Library
Philadelphia has the third largest library system in the United States. Here is the Landing of the Central Library on Vine Street. "Search for Knowledge" is engraved on the statue of William Pepper, founder. 1st library opened in 1894.
© Karen E. Michaels
Copyright for this gallery photo belongs solely to Karen E. Michaels. Images may not be copied, downloaded, or used in any way without the express, written permission of the photographer.